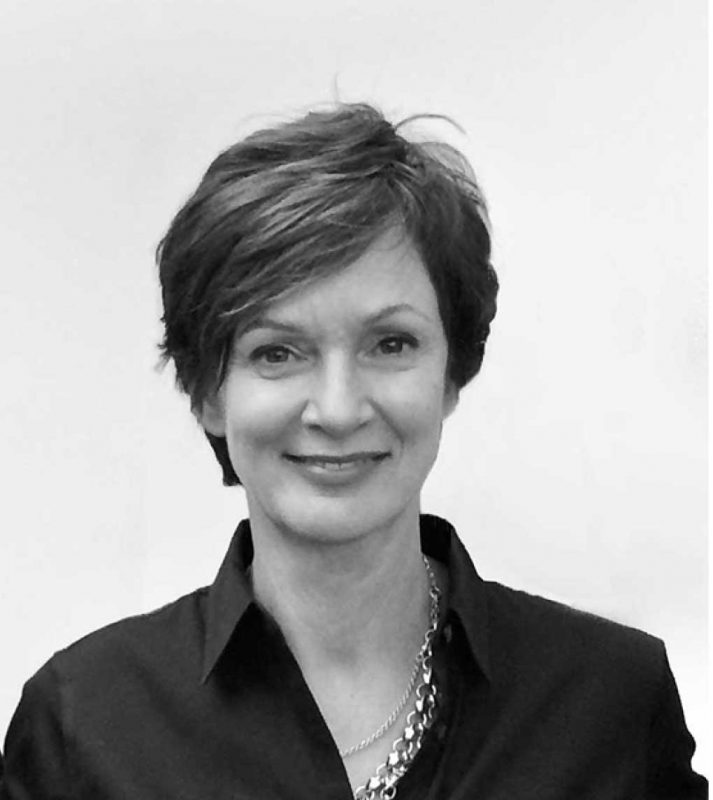 Winka Dubbeldam, MArch MS-AAD, is a seasoned academic and design leader, serving as Chair and Miller Professor of Architecture at the University of Pennsylvania Stuart Weitzman School of Design, where she has gathered an international network of innovative research and design professionals. Previously, Professor Dubbeldam oversaw the Post-Professional Degree program for 10 years (2003-2013), providing students with innovative design skills, cutting-edge theoretical and technological knowledge, and the analytic, interpretive, and writing skills necessary for a productive and innovative career in the field of architecture. She also taught advanced architectural design studios at Columbia University and Harvard University, among other prestigious institutions. Dubbeldam was the External Examiner at the Architectural Association London (2006-2009) and is currently the External Examiner at the Bartlett School of Architecture in London (2019-present). Professor Dubbeldam was named one of the DesignIntelligence 30 Most Admired Educators 2015. She has been a juror  and chaired many international and national award juries, and was keynote speaker at international conferences. Currently Professor Dubbeldam is one of the creative directors for CityX in the Virtual Italian Pavilion at the Venice Architecture Biennale [2021], where the Design-Research of six of Upenn's faculty are exhibited.
As the founder/principal of the WBE certified New York firm Archi-Tectonics,  Dubbeldam is widely known for her award-winning work, recognized as much for its use of hybrid sustainable materials and smart building systems as for its elegance and innovative structures. Archi-Tectonics' work ranges from residential to commercial, from real to virtual, and is realized in urban & architectural designs, and museum installations. Recently built commercial works include the Kyle-Kath Gallery in Chelsea, the Moooi Headquarters and Showroom, and the Inscape Meditation Studio, which harnesses off-site prototyping and prefabrication processes. Residential work includes the North Salem Residence, the 512 GW Townhouse: an 8-story, single-family residence wrapped by an operable "climate skin", and we also designed Inscape's owner Tribeca Duplex Penthouse: a "living-scape" of light and color below a massive skylight and private outdoor roof deck.  In 2018, Archi-Tectonics won the Asian Games 2022 Eco-Park Invited Design Competition, now nearing completion in Hangzhou, China. It includes a 116-acre Eco-Park, two stadiums, a commercial mall, and three other supporting buildings, all coordinated in BIM, and designed as 'hybrids' to form an enduring legacy beyond the Asian Games themselves.
Publications include the upcoming Strange Objects, New Solids, and Massive Things, (Fall 2021) with ACTAR Publishers, Spain, Archi-Tectonics (DAAB publishers, 2010), AT-INdex (Princeton Press, NYC, 2006), and Winka Dubbeldam, Architect (010 Publishers, Rotterdam, 1996). Archi-Tectonics' work has also been published in numerous international architecture and design periodicals. 
Recent Exhibitions include two solo exhibits at the AEDES Gallery in Berlin (2019 and 2013), the most recent being Flat Lands & Massive Things – From NL to NYC & Beyond. Several group exhibitions included Archi-Tectonics, such as Unbuilt NY in the Queens Museum, New York (2017), Manhattanisms at the Storefront for Art and Architecture, New York (2016),  Built by Women, in the AIANY, New York (2015), and The Unprivate House (1999) at The Museum of Modern Art (MoMA), New York. 
Awards include the Comprehensive 1st Prize in the LongTuBei National BIM Competition (2020), the Architizer A+ Awards (2020), and the PLAN Award (2019) all for the Asian Games Masterplan and Stadiums, the THA Hospitality award for the Inscape Meditation Studio (2020), the Rethinking the Future award for the 512 GW Townhouse (2020), and an Honor Award in the Built by Women New York City from the AIANY for the 497 GW Building (2015), among others.